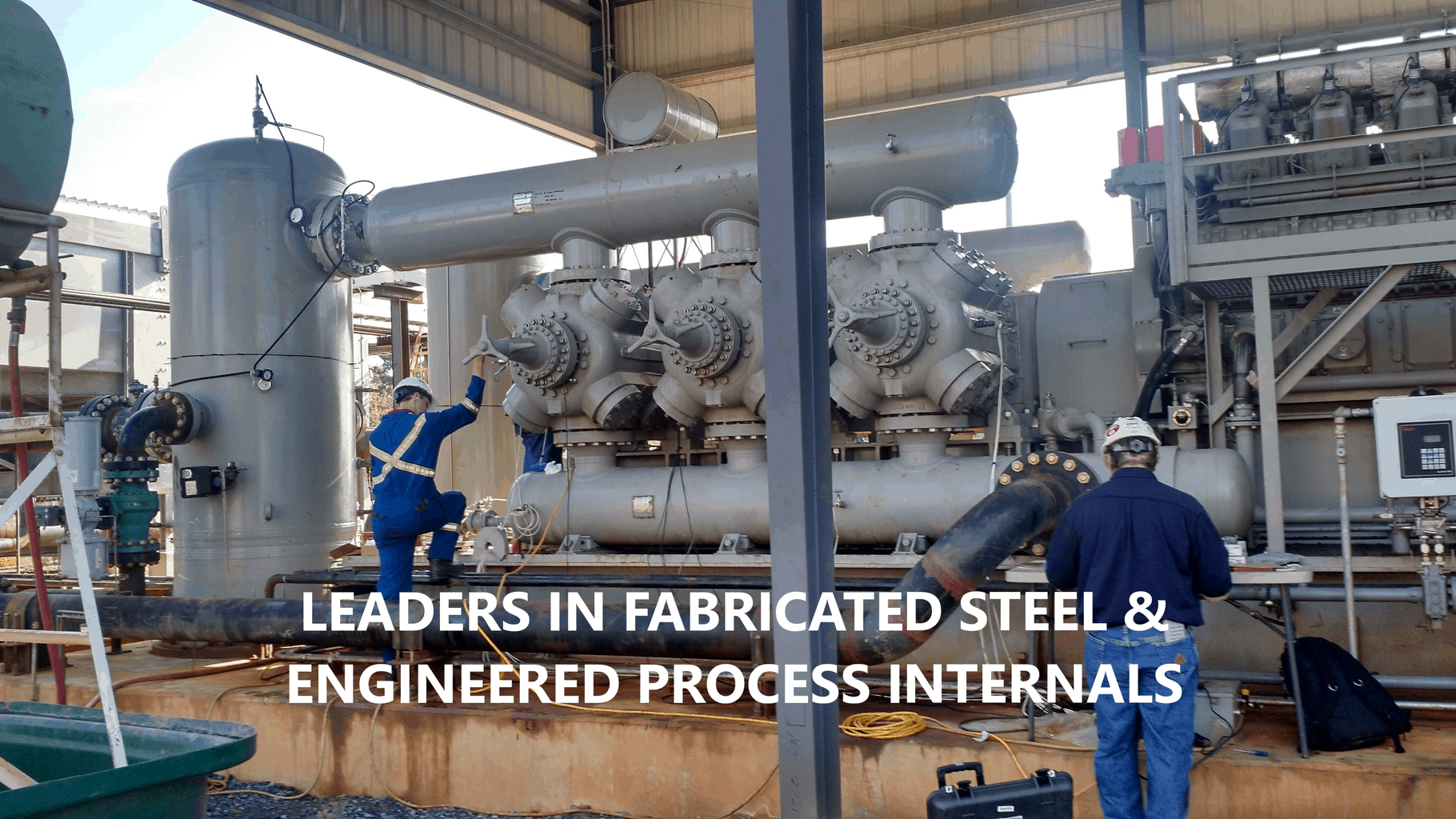 Since 1939, Ed W. Smith Machine Works' mission has been supplying clients with the highest quality fabricated steel products for their gas-liquid separation and custom fabrication needs. We customize our patented stripping vane element design to suit customer's applications. Along with our signature vane pack, we carry wire mesh pads & Jonell filter elements. No matter the application or industry, we can create custom solutions to meet all your process separation needs. Quality, innovation, and superior customer service are at the forefront of our business. Get in touch with us today to see what we can do for you. We look forward to making our products work for you.
OUR PRODUCTS
Our catalog contains three signature products. But the Ed W. Smith vane mist extractor is the core. The patented vane design has been in practice for decades. This tried and true technology boats high gas-liquid separation effectiveness and higher k-factors than those of our competitors. But this not all. We provide both wire knit mesh and filter elements. Our wire mesh comes in a variety of specifications. It can also be custom cut and rolled. Additionally, we have extensive experience in combination solutions in which customers can incorporate multiple types of separation equipment into their application depending on their unique requirements. Aside from our products we also aim to provide the highest quality digital deliverables in the form of customized 3-dimensional models free for customer use.
In addition to our work in the industrial sector, we are pleased to service the local DFW area with our mobile welding unit and custom steel design work. Our mobile unit and team of trained professionals can be ready at a moment's notice to meet any on site welding needs you may have. Maybe you're just sprucing up the house or you're a designer seeking uniquely handcrafted steel furniture. We can also help with that too. Our custom steel furniture can be found throughout Deep Ellum and other residential designs throughout DFW.

Consider us your partner in gas-liquid separation technology. So, contact us today to receive your custom quote and modeling tools. We look forward to working with you!
FIND US
Our office and fabrication shop is located at 3117, Commerce St., Dallas, TX, 75266 or call us at (214) 939-0577. We look forward to working with you.
EMPLOYMENT
For inquiries regarding employment, please email your resume and cover letter to leylabc@ed-w-smith.com. If we have an opening, we will contact you.